Celebrating the next 30 Years!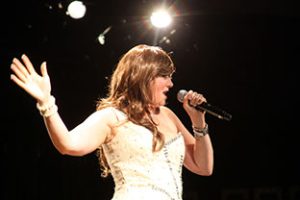 Formed in 1990, the Big Rock Singers Adult Community Choir provides continues to be a great way to get involved in the Foothills arts community! Our focus is on enjoyment and camaraderie in a musically rewarding atmosphere! Our choir members learn and grow in their music knowledge and performance skills, while at the same time making life-long friends and having the best fun!
We are proud of our "no auditions" policy – many of our singers have no music experience at all! Members come from all walks of life; busy professionals, parents, retired grandparents – with one thing in common, the love of singing and desire to be embraced in a choir family! We hear over and over "I never thought I could do it" from our new singers – but they can, and they DO!
Singing in a choir is something our members do for fun and friendship, in addition to creating wonderful music together! It does take a lot of effort and dedication to create a performance product worthy of our devoted audience, but in the process we laugh, smile and have a lot of fun!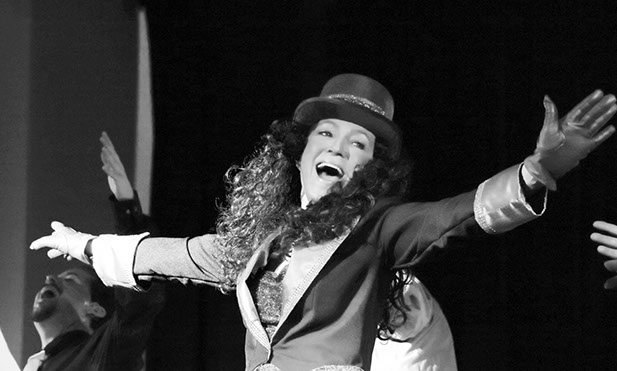 ---
| Board of Directors | |
| --- | --- |
| President | Seanne Wedman |
| Vice President | Robert Powell |
| Secretary | Ann Nevin |
| Treasurer | Linda Clark |
| MAL – Show Production | Christina Kraft-Andersen |
| MAL – Fundraising | Liz Cormack-Stout |
| MAL – Membership | Sandra Pallister |
| MAL – Committees | Robbi Motta-Fortin |
| Our Creative Team | |
| --- | --- |
| Artistic and Music Director | Carey Gruber |
| Technical Director | Brian Zelt |
| Choreographer | Jocelyn Leiver |
| Accompanist | Antonina Cox |
---
Part of the Community
The Big Rock Singers became a registered Not-for-Profit Society in 2013. We humbly thank all of our current and past supporters. On January 17, 2018, the Big Rock Singers were granted Registered Canadian Charity status (Registration Number: 714024528RR0001). Money raised through ticket and concession sales, and from the generosity of local business and corporate sponsors is used to cover the costs of music purchases, musicians, venue rentals, props, costumes, lighting and sound.
We value the support we receive from our local community – both our loyal audience members and the community business partners who support our performances. In turn, we are honoured to reciprocate by donating a portion of our show ticket proceeds to local charity organizations.
We gratefully acknowledge the support of the following organizations and local businesses:
And we are proud to support the following local charities: